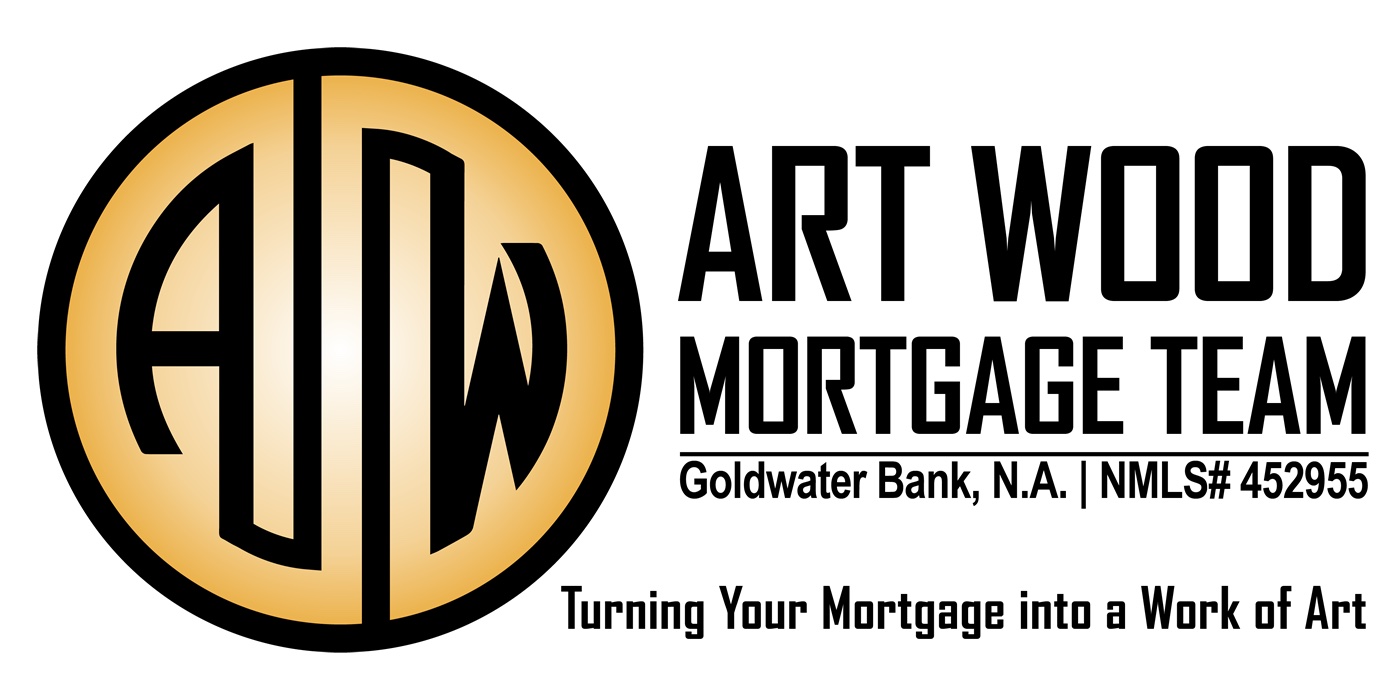 Art Wood Mortgage Team with Goldwater Bank is a LOCAL full-service home mortgage lender based out of Tucker, GA. Dedicated to making your dream a reality. Whether buying a new home or refinancing an existing one, we want to be a part of your journey.

What We Do For You
Because we believe in the GOLDEN RULE, we treat you the way we would like to be treated: with respect and undivided attention. We pride ourselves in going above and beyond when it comes to communication, providing you with a transparent and seamless process from beginning to end.
Our Home Loan Programs
Conventional Home Loans
Low down payment options
620 minimum FICO scores
Fixed and adjustable-rate programs
FHA Home Loans
Low down payment options
620 minimum FICO scores
No income limits
VA Home Loans
No down payment required
620 minimum FICO scores
Limit on closing costs and fees
Construction Loans to 1.0 M
Low down payment options
640 minimum FICO scores
360-day construction time
Renovation Loans
Low down payment options
640 minimum FICO scores
USDA Rural Home Loans
No down payment required
640 minimum FICO scores
Low to moderate income
Reverse Home Loans
Utilizes home equity
Applicants must be 62 or older
No monthly mortgage payments
Jumbo Loans
Low down payment options
700 minimum FICO scores
Up to $1.5MM
What To Expect...Step By Step
The loan process can be a long and winding road...but it doesn't have to be. Art Wood Mortgage Team at Goldwater Bank's goal is to be your GPS, guiding you through the loan process. Take a look for a full explanation of each step.
1. Meet Your Loan Officer and Complete a Loan Application
You'll meet with your dedicated Loan Officer by phone or in person to discuss your loan needs. You'll fill out an application online, verbally by phone or in person, and will be asked to sign a number of documents and disclosures, including a "Loan Estimate," which is a summary of how we expect your transaction t close. This estimate takes into account your loan amount, interest rate, estimated monthly payment and closing costs, but may not include seller contributions, earnest money deposits, inspections and Home Owners Association's (HOA's) monthly fees.
2. Meet Your Designated Load Processing Specialist
Your dedicated Loan Processing Specialist will review your application and coordinate details including ordering home appraisal, title search, and employment verification. Your Loan Processing Specialist will then submit the file to your designated Underwriter for approval.
3. Appraisals and Inspections
We'll order a third-party appraisal to confirm value. The appraisal could be a drive-by, database inquiry, or walk-in. This appraisal is for Legacy Mortgage Team at Goldwater Bank's purpose only, and it is separate from any appraisal the county may perform.
4. Insurance, Title, and Survey
We'll need to verify homeowners insurance to the coverage and deductible requirement of your loan.
5. Conditional Approval
This means that your loan has been conditionally approved, pending review of appraisal, bank statements, pay stubs, insurance, or letters of explanation.
6. Final Approval
After final approval, we will issue you a "Closing Disclosure." The closing disclosure represents your final numbers at that time, including the amount of money you are bringing or receiving from closing. Federal law requires that this closing disclosure is delivered to you at least 3 days before closing. This means it is extremely important that you e-sign or physically sign and return this closing disclosure as soon as possible in order to avoid any unnecessary delays in closing your loan. The last stop is the closing table, where you'll need two forms of identification and a pre-arranged form of payment - if required.
Why We Are Different
We could tell you a lot about us...how we pride ourselves in providing excellent service, how we bend over backward to make sure your loan experience is as smooth as they come, or how we communicate with you throughout the entire process... But, at the end of the day, this story is NOT About us. This story is about YOU and your journey. And whether you are buying a new house or refinancing an existing one, this journey is going to be life-changing. We'd be thrilled if you would allow us to be a part of your journey and your home loan experience.